Final update ahead of the 2021 St. Louis International Cartridge Show
March 26, 2021
• 0 Comment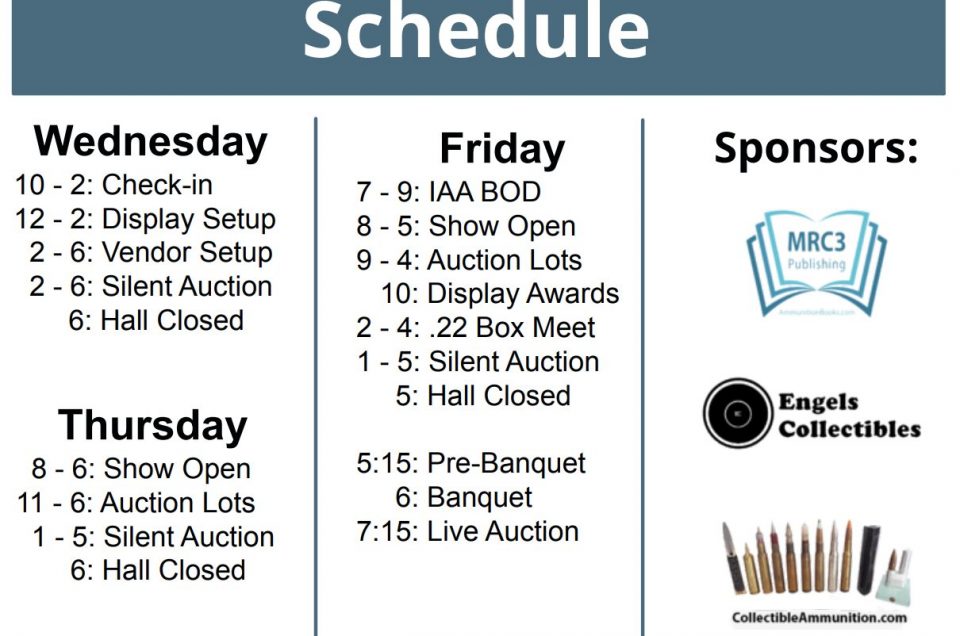 Just wanted to update everyone that everything with the show still going as planned.
Please review the show rules too:
A lot of people will start arriving Monday and in-room trading will be on as planned Monday and Tuesday.
There will be no Thursday night cartridge seminars this year as a couple of the speakers were unable to come and we determined that it may just be easier to wait until next year to get this back up and rolling.
The Friday night banquet and live auction is still on as planned. They are putting us in the larger penthouse room on the other side of the hall this year to spread everything out a bit and have less people at each table. They will also have staff serve the food rather than everyone dish it out on their own.
As a reminder, the hotel requires Face coverings in all indoor public areas.
The food situation for other meals is ok but may be a little bit of a hassle for some. This is all due to laid off staff and lower attendance/stays for everything this past year. Everything is just now starting to pick back up for them.
Breakfast is open in the restaurant every day
Lunch has been closed for them but they are opening up the restaurant for lunch for us beginning Wednesday.
Dinner can be ordered from the bartenders in the large lounge area where you can eat at the tables there or take it back to your room. They may have a scaled-down menu; I'm not sure. But the regular restaurant will not be opened for dinner.
Room service is closed
The Executive Lounge is closed
Lots of restaurants deliver with Uber Eats or DoorDash or by just calling them.
Some local (and some of my favs) Restaurants:
Erio's Pizza & Restaurant
4434 Woodson Rd, St. Louis, MO 63134
(314) 423-1555
4min Drive From Hotel
Good Italian Food.
Only Open for Dinner
Big Jay's Fish Chicken & Shrimp
https://www.orderbigjays.com
9701 St Charles Rock Rd, St. Louis, MO 63114
(314) 423-2445
8min Drive From Hotel
Good Inexpensive Fried Food
There is a Waffle House and Jack in the Box right beside the hotel.
Historically people have liked eating at Bandana's Bar-BQ and Lombardo's which are both just a 6min drive from the hotel.
Some of my favorites if you want to venture a bit further:
Sugarfire Smoke House
http://sugarfiresmokehouse.com
(314) 997-2301
9200 Olive Blvd Saint Louis, MO 63132
10min Drive From Hotel
Very good bbq with many many options.
Pappy's Smokehouse
http://pappyssmokehouse.com
(314) 535-4340
3106 Olive St Saint Louis, MO 63103
20+min Drive From Hotel (close to downtown)
Long considered the best bbq in STL